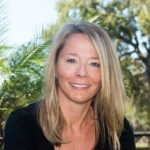 I am a psychotherapist /counselor providing individual and group therapy in person, by phone, and online via chat, email, and/or webcam.  I have 20+ years of experience working as a therapist and possess in-depth knowledge and expertise to help you improve your life.  I also provide consulting services which are described in more detail under the Consultant tab.
I will work with you in the ways that are best for you.  I will help you explore the issues and concerns in your life that cause you confusion, difficulty, or emotional pain in order to see the areas where making changes might lead to a more peaceful and healthier existence.   My goal is to assist you in making positive changes which will allow you to live happier.  I offer a free consultation so that we can determine the best way to work together.
I use a proactive "Personal Responsibility" approach to help you identify unhealthy patterns and choices in your life, form new patterns and live a happier and healthier life through conscious decision making.  Oftentimes people need help finding not only the answers and resolutions to questions in their lives, but to figure out the questions themselves.  I will help you examine the areas of your life that are in discord, determine which issues to focus on, and guide you though the process to identify options and resolutions.
My areas of specialty include:
Mood Disorders
Relationship Issues
Marriage/Couples Counseling
Coping with Divorce
Parental and Family Guidance
Personal Development
PTSD
Childhood Abuse
Sexual Abuse
Gender Identity Issues
LGBTQ concerns
Professional and Career Development
I am a licensed Mental Health Counselor (MH15580) in the state of Florida and my license can be verified here.
I am also a licensed Mental Health Counselor (39000069A) and Licensed Clinical Addictions Counselor (87001458A) in the state of Indiana and my licenses can be verified here.
Find my Psychology Today Directory profile here.
I am also a:
National Certified Counselor by the National Board of Certified Counselors
Certified Addictions Specialist (Alcohol, Drugs, and Sex)
Certified Alcohol and Drug Counselor