My approach is to work with you to determine where you would like to be at the end of the therapeutic journey.  We will explore the concerns you have, what goals would you like to achieve, and then help you reach them.  Therapy can be challenging, and is not always easy, and  I am dedicated to making the process as productive and comfortable as possible.  I will work with you to focus on your personal progress because through steady progress you will meet your goals.
I offer services in person and virtually.
Virtual Therapy offers flexibility in many ways including:
Convenient appointment times
Flexible options – Video, phone, email, or text chat (instant messaging).
Ease of disclosure through text-based therapy.
Those who may not otherwise seek out therapy often find that online therapy is a valid option.  People with mobility or transportation issues are now able to seek out therapeutic assistance.  Those living in rural communities or who travel a lot have the convenience of access to the therapist they choose. Technology can provide opportunities for access and choice.
Therapeutic email exchanges allow you to send detailed information about your situation, taking time with your words and concerns. I will return an email with feedback, suggestions and recommendations.  Chat occurs in real time and is conversational in style. Email is not in real time and can provide meaningful time between exchanges to reflect on responses.
To schedule an appointment, please email me or leave me a message with preferred times.
[email protected] – 317.697.7207.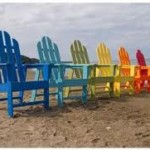 Easy Payment methods:
Zelle Quick Pay
Credit card through PayPal
PayPal
Payment is expected prior to the beginning of each session.
Rates for Counseling Services
50 Minute office session – $125
60 Minute Video Counseling Session – $120 
30 Minute Video Counseling Session – $60
60 Minute Online Chat or Phone Counseling – $100
30 Minute Online Chat or Phone Counseling – $50
Cancellation Policy
If you do not show up for your scheduled appointment, and you have not notified me at least 24 hours in advance, you will be required to pay the full cost of the treatment as booked.