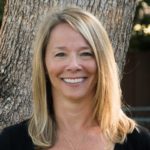 Andrea Hern, MA, LMHC
I am a psychotherapist /counselor providing individual and group therapy in person, by phone, and online via chat, email, and/or webcam. I have 20+ years of experience working as a therapist and possess in-depth knowledge and expertise to help you improve your life. I also provide consulting services which are described in more detail under the Consultant tab.
Get in Touch
If you are interested in my services feel free to contact me!
Andrea Hern 
727.375.1140 Office
317.697.7207 Cell
10537 SR 54, Suite B
New Port Richey, FL  34655